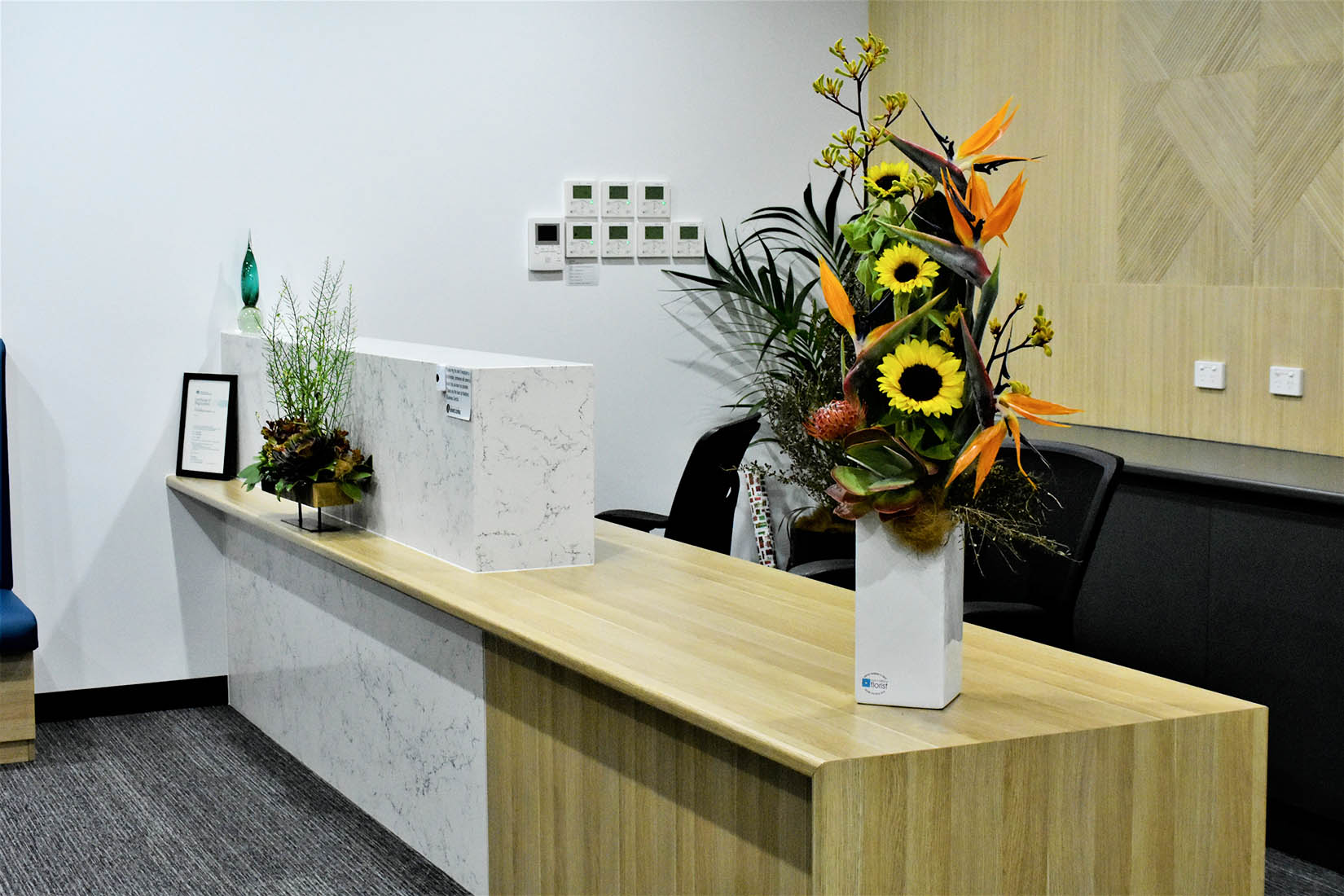 Fresh Flowers delivered weekly to your Business
Eye catching
Flower arrangements
Simple, effective yet eye catching corporate arrangements starting at just $75.00 p/week (including free vase hire and local delivery).
We are in tune with today's modern offices. Each arrangement is made with only the freshest flowers available so they look wonderful all week.
Call us to arrange an obligation free quote today.